A U.S. District Court has sentenced Bitcoin bathtub thief, Gary Harmon, for stealing 713 Bitcoin (BTC) from a wallet owned by the Internal Revenue Service (IRS).
Ohio citizen Gary Harmon, 31, tricked the IRS and siphoned away 713 Bitcoin. The US District Judge Beryl Howell sentenced Gary to four years in prison. The court also ordered him to surrender crypto and other property worth over $20 million.
Thief Photographed in Bathtub of Cash
According to Bloomberg, after stealing Bitcoin (BTC), Harmon used 68 BTC as collateral for a $1.2 million loan. With the loan money, he indulged in luxuries such as a condo in Cleveland.
IRS agents grew suspicious after they saw a photo of Harmon partying inside a bathtub full of dollar bills.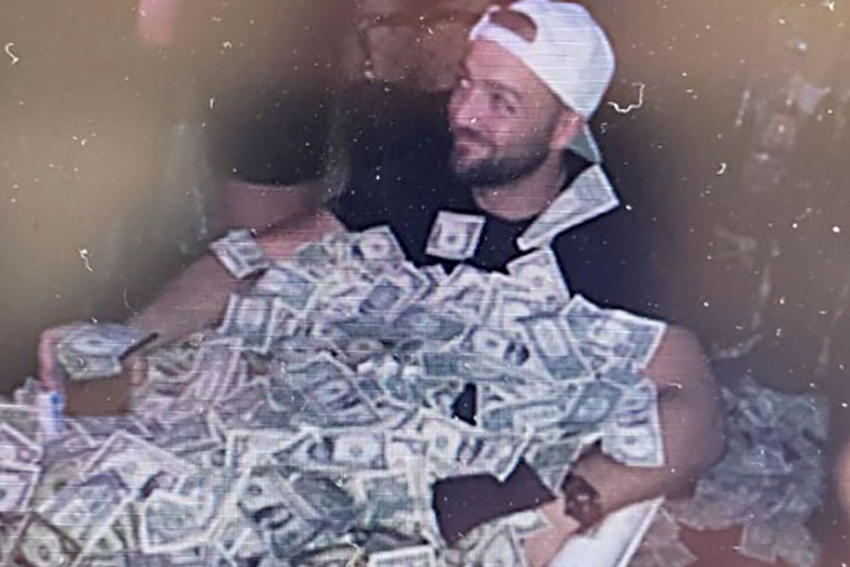 Image source: Bloomberg
How Did He Steal Bitcoin?
Gary Harmon is the brother of Larry Harmon, who was accused of laundering $311 million through crypto in 2021. BeInCrypto reported that Larry pleaded guilty in 2021 and surrendered 4,400 BTC.
A Trezor wallet containing the Bitcoin was kept in an IRS evidence locker. But during court hearings, Harmon* discovered that the government did not have the seed phrase to access the device.
With this information, he accessed the wallet and stole 713 Bitcoin.
Technically, Bitcoin is not stored in hardware wallets but acts like a portal allowing users to access their BTC stored on the blockchain. The user can access Bitcoin from another hardware wallet with a seed phrase.
Crypto Theft Through Email Hack
While the digital asset class is gaining popularity, scammers also finding new vulnerabilities to exploit and steal crypto from users. According to TechCrunch, scammers are accessing the email credentials of anyone with att.net, sbcglobal.net, bellsouth.net, and other AT&T email addresses.
Hackers try to reset the password of a user's centralized crypto exchange account through the email address. Once hackers access the exchange account, they steal the users' funds.
TechCrunch reported that hackers stole $134,000 from a Coinbase user's account.